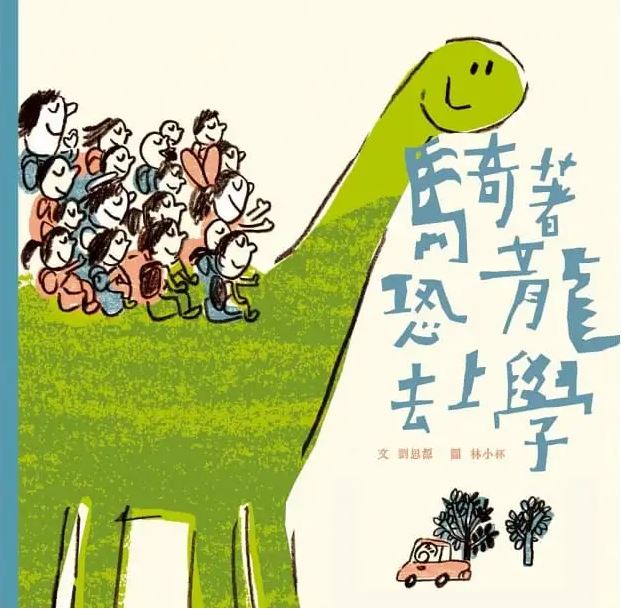 RIDING A BRONTOSAURUS TO SCHOOL
騎著恐龍去上學
Category : Picture Books
ISBN:9789869433709
Pages : 36
Publication : Pace Books, Mar. 3 2017
Publication : Hardcover
Overview
Rights sold: World English, French, Simplified Chinese, Korean(expired), Thai, Slovak
"This is an original and life-affirming story that that will delight and appeal to all ages of primary children but especially early years and those just starting school."--Just Imagine
"The sequel to the adorable Leilong the Library Bus is a heartfelt story about a sweet dinosaur, reminding young readers that no matter who you are, there's a place and a role for everyone in life – especially if you're kind. Bei Lynn's adorable illustrations will make everyone want their very own Leilong – surely the most fun way to get around a city." --BookTrust

Leilong is a very large, very special green dinosaur—and he makes the perfect city schools. Or does he? He causes traffic jams, get tangled in telephone line, knocks down traffic lights, and creates potholes with his big stomping feet. If the principal fires Leilong from schoolbus duty, how will the thirty-ton Dino find a new job? Bei Lynn's wonderful, sketchy watercolor and pencil illustrations recall old classics, as does the pleasantly preposterous story of a dinosaur who just wants to be helpful.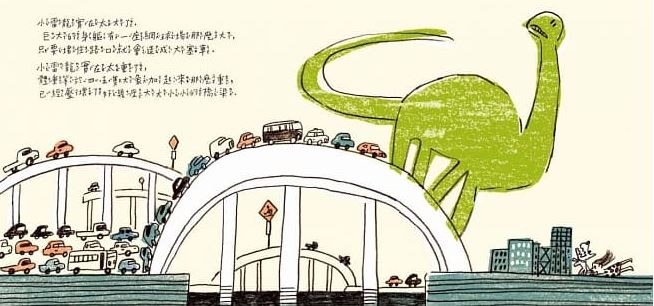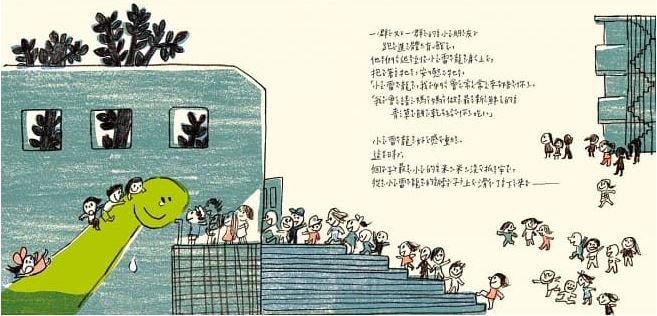 Author(s)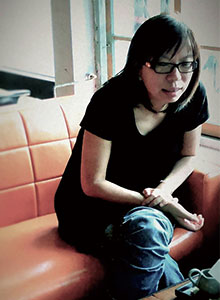 Editor by profession, reader and writer by necessity, Julia Liu lives for language and storytelling. She has served as an editor of children's fiction at several of Taiwan's biggest and most prestigious publishers, and has published picture books, illustrated biographies on Einstein and Archimedes and a collection of fairy tales. Many of her works won the domestic awards and licensed to China, Japan, Korea, US, France, Turkey and Russia.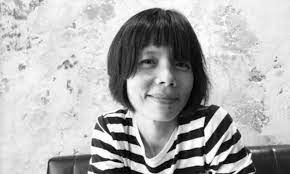 Bei Lynn enjoys exploring the creative realm with images and words. Her picture books present a delightful fusion of fantasy and reality. She relishes in uncovering the magic hidden amongst ordinary things, such as the blossoming of a flower or a hatchling breaking out of an egg.
Among Bei Lynn's most notable publications are To Be A Fish, FeiFei and Curly, and Kata Kata Kata.

Her works have been recognized by various awards and honors, including Hsin-Yi Children Literature Award, China Times Best Children's Book of the Year, Taipei Public Library Best Children's Book, and the Best Chinese Children's Picture Book of Feng Zikai Chinese Children's Book Award. Though not as bouncy as the frog character Bei Lynn herself has created, She hopes that the pen in her hand would never stop dashing across pages with the same exuberance even as she ages.
Praises
"The details in every spread are a delight – wonderfully expressive and playful. Whether or not you've encountered Leilong before, I'm sure he'll win your heart." --Red Reading Hub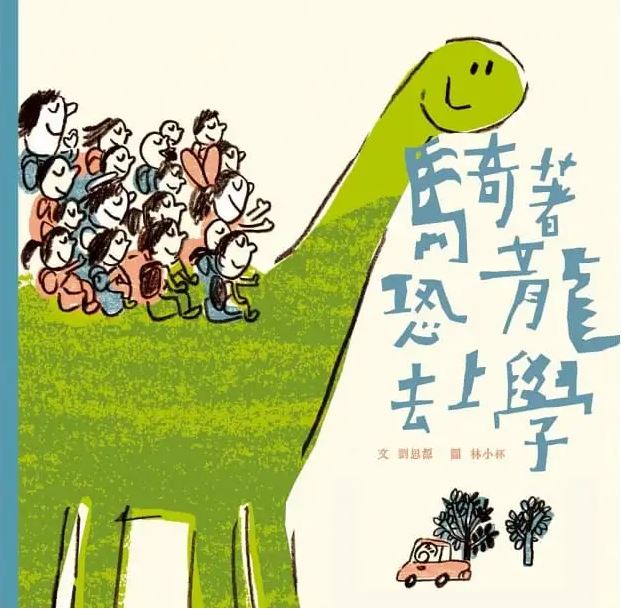 RIDING A BRONTOSAURUS TO SCHOOL
騎著恐龍去上學