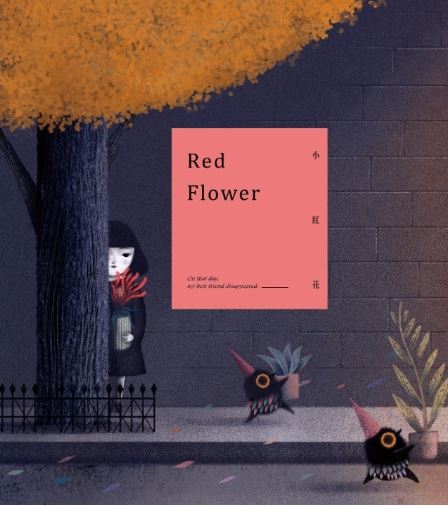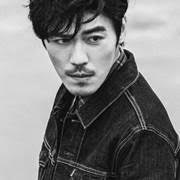 Ahn Zhe (安哲)
Red Flower
⼩紅花
Category : Picture Books
ISBN:9786263050990
Pages : 48
Publication : CommonWealth Education Media and Publishing Co., Ltd., Oct. 29 2021
Publication : Hardcover
Overview
In a gloomy, lifeless city only full of the voice of constructions, there is a girl living in an old apartment. She has a mark on her face and the only friend of her is the red flower.
The little girl is shy and isolated, but everyday she takes good care of the red flower. On rainy days, she will hold an umbrella beside. Before going to bed, she will kiss the red flower for good night. One day, awaking from the midnight, the little girl finds the red flower is missing. By running out of the house immediately and following the leaves, she enters into a wild, unknown forest, where little elves dream to recover the broken land. What she see shall make her realize a different way of love…

A beautiful story of letting go and the tender call on the environment care. Not only for children but suitable for adult readers, even under the dark tones pictures, the readers shall be warmed by the visually stunning dreamlike flower at the end of the story.
Author(s)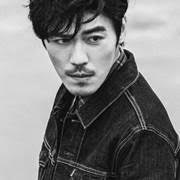 Ahn Zhe is a Taiwanese visual Artist and television actor. His works have been shown in countries including France, Switzerland, Belgium, and Hong Kong, and have won numerous awards. "The Vanish no.226" was selected for the 3x3 illustration show in the US, and presented in the 3x3 directory that year. "The Dustman" (2013) was nominated for the Revelation Essential prize at the Angouleme International Comics Festival in France. "The Gift" (2013) won the Best Newcomer prize at the Fumetto-Internationales Comix-Festival Luzern in Switzerland. In 2006, the "kiwi country" series won second place for character story design in the 10th Seoul International Animation Festival competition. He is also the author of the "Dreams Under the Bed" gift book, and the main visual designer for the 2019 Golden Horse Fantasy Film Festival.