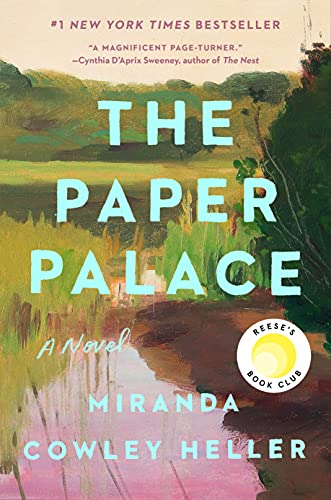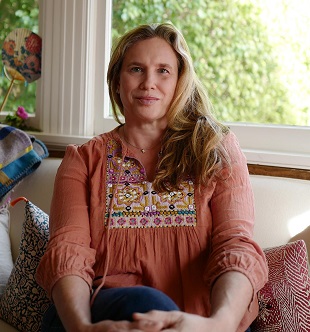 Heller Cowley Miranda (米蘭達・考利・海勒)
THE PAPER PALACE
紙宮殿
類別 : 文學小說
ISBN:978-0593329825
頁數 : 400
出版 : Riverhead Books, 2021 年 7 月 6 日
版本 : 精裝版
內容介紹
瑞絲薇斯朋讀書俱樂部精選/ 紐約時報暢銷書
「作者在豐富且感性的文體中,打開了人類的心扉,揭露了角色的選擇:未經走過的道路和絕望的後果。我聞到了荒寂小屋和偏遠森林的氣味,感受池水拍擊我的腳踝,經驗著家族的愛與失落。如此感性敏銳、強而有力的故事,將伴隨我許久一段時間。」 ——克萊兒.富勒,《不安的大地》作者
一個關於秘密、愛情與謊言的夏日故事:在科德角單純的一天,一位女人必須做出一個她已醞釀了數十年、足以改變人生的決定。
「這棟房子,這個地方,知道我所有的秘密。」
艾兒・畢夏普,50 歲幸福已婚,是三個孩子的母親,她在一個完美的 7 月早晨於「紙宮殿」中醒來——那是她人生每年夏天都會造訪的家族避暑勝地。她前往科德角後樹林一座池畔游泳,不過,今天早上已不同以往,她想到自己前一晚做的事情:在母親主辦的晚宴派對中,艾兒和他的老朋友喬納斯,在他們各自的配偶在屋裡聊天時,兩人偷溜到後門,走入黑暗中,發生了第一次的性關係,兩人瘋狂又窒息的第一次性愛。
接下來的24小時內,艾兒將必須做出人生重大的抉擇,與摯愛的丈夫彼得繼續生活,還是與她夢想了一輩子的喬納斯在一起,如果當初沒有發生那件悲慘事件,永遠改變了他們的人生,她或許已與少年時期的戀人喬納斯創造未來。
《紙宮殿》的故事發生在一天內,卻歷時了五十年。艾兒·畢夏普五十年的人生,鑲嵌在短短24小時內,直到她走出後門進入夜色的那一刻起,歷歷在目的是她經歷父母離婚的童年,可怕的繼父母和繼手足,好奇少年喬納斯宛如輕快鳥鳴躍入她的人生,她完美的英國丈夫和三個美好的孩子,還有虐待、失落、創傷,以及長久以來包藏的秘密——她童年一個舉動,瞬時改變了一切,永遠不得挽回,如同她丟入池水的鵝卵石。
艾兒如何走到今天的歷程,隨著作者在她的人生中一筆一筆上色,讀者得知她的最終決定,也知道了那個決定多麽地複雜,多麼深具毀滅性的溫柔。《紙宮殿》探討了慾望與尊嚴、虐傷的遺緒,以及家族的犯行和輕罪之間的種種張力。
作者介紹
書評
"Beguiling."—Vogue, "The Best Books to Read This Summer"
"Nail-biting." —Town & Country
"This one's filled with secrets, love, lies and a summer beach house. What more could you ask?—"Parade, "Best Beach Reads"
"The gorgeous scenery of Back Woods (a stand-in for Wellfleet, Mass.) provides an atmospheric backdrop to Elle's ruminations and revelatory flashbacks."—Los Angeles Times, "10 best books for your summer beach reading"
"Ensconced in her family's rustic compound on Cape Cod for an annual summer trip, Elle Bishop is at a crossroads, forced to choose between the two great loves of her life. Should she run off with the longtime bestie she's secretly been in love with since they endured a ghastly childhood trauma together? Or stay with her cherished husband, a dashing Brit who's the father of her kids?" —People
"Doubly blessed when it comes to descriptive powers, Heller is as good on nature as she is on interiors."—The New York Times
"An assured debut. A sultry tale of Waspish New England that captures the spirit of Updike and Cheever."—The Times (London)
"Tightly woven and immediate, The Paper Palace takes us deep into a vivid summer landscape, a family, and a private, longstanding love story, and holds us there from start to finish." —Meg Wolitzer, New York Times bestselling author of The Interestings and The Female Persuasion
"The Paper Palace turned out to be the very page-turner I needed. If you want to learn something about love over a long time—how it can hurt, how it can soar— read this book."—Mary Beth Keane, New York Times bestselling author of Ask Again, Yes
"Miranda Cowley Heller has written a magnificent page-turner, a love story that shimmers with desire, intelligence, and humor. Lush and gorgeously written, The Paper Palace is as intoxicating as a summer night by the sea. I didn't want it to end." —Cynthia D'Aprix Sweeney, New York Times bestselling author of Good Company
"It's been ages since I was so absorbed in a contemporary novel. I loved it." —Nick Hornby,New York Timesbestselling author ofJust Like You
"Set in the physical and psychic landscape of Cape Cod, The Paper Palace is a fever dream of a novel, luminous with love and shot through with humor and heartbreak. It is a book that explores the indelibility of childhood, what it means to be shaped by place, and all that is unpredictable about the human heart. I couldn't put it down." —Adrienne Brodeur, author of Wild Game
"A beautifully constructed, wonderfully intelligent and beguiling novel, rich with a multitude of pleasures." —William Boyd, author of Any Human Heart
"It's glorious and gorgeous. I was absolutely immersed and gripped and I'm devastated to have finished it." —Marian Keyes, author of Lucy Sullivan Is Getting Married
"In rich and sensuous prose, Cowley Heller, cracks open the human heart and exposes her character's choices: the paths not taken and the devastating consequences. I smelled the old cabins and the backwoods, felt the pond water lapping around my ankles, experienced the love and loss of family. A perceptive and powerful story which will stay with me for a long time." —Claire Fuller, author of Unsettled Ground
"I can't think of a more brilliant debut than The Paper Palace. Enticing, assured and multi-layered, it introduces a major new voice in American fiction . . . A marvel."—Cressida Connolly, auhor of The Happiest Days
"Absolutely phenomenal novel - dazzling writing and utterly addictive. Read it."—Rosamund Lupton, New York Times bestselling author of Sister
"It felt as if I read The Paper Palace in one go. It was completely immersive, and shocking, and utterly alive. I loved it." —Nina Stibbe, author of Love, Nina
"Beautifully written, richly compelling, The Paper Palace is as dark and uncompromising as it is tender and lyrical. Here is a love triangle that keeps you turning the pages, a vivid evocation of place, and an exploration of the one of the most unsettling of secrets." —Rachel Joyce, author of The Unlikely Pilgrimage of Harold Fry
"Captivating debut… full of lush atmospheric details. This will keep the reader guessing all the way to the end."—Publishers Weekly
"The moody and atmospheric setting of the shadowy paths and ponds of the Back Woods is described in lush detail that makes a sharp contrast to the colder, sharper elements of Elle's story…From the first pages of her debut novel, Heller pulls no punches. Some of them just sneak up on you later on." —Kirkus
得獎紀錄
Reese's Book Club Pick
Barnes & Noble July Book Club Pick
IndieNext July Pick
A Vogue "Best Book to Read this Summer
A Town & Country "Best Book to Read this Summer"
A #1 New York Times Bestseller
Nominated for the Goodreads Reader's Choice Awards 2021 for Best Fiction
#38 on Amazon's Best Books of the Year 2021
海外授權
Bulgarian (KRYG), Croatian (Znanje), Czech,(Euromedia Group), Danish (Lindhardt & Ringhof), Dutch (Cargo), Finnish (Tammi), French (Presses De La Cite), German (Ullstein Buchverlage), Hebrew (Tchelet Books), Hungarian (21st Century), Italian (Garzanti Editore), Lithuanian (Baltos Lankos), Macedonian (TRI Publishing Centre), Norwegian (Cappelen Damm), Polish (Poznanskie / Czwarta Strona), Brazilian Portuguese (Editora Intrinseca), Portuguese (Penguin Random House), Romanian (Editura Trei), Russian (AST Publishers), Serbian (Laguna), Spanish, (Penguin Random House), Swedish (Forum), and Estonian (OU Helios Kirjastus).