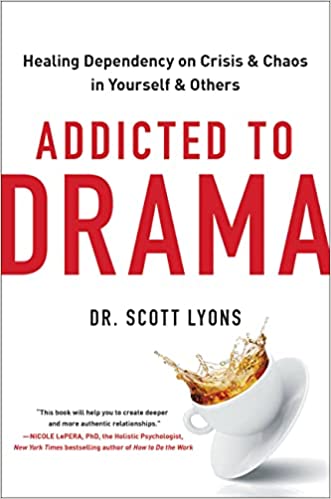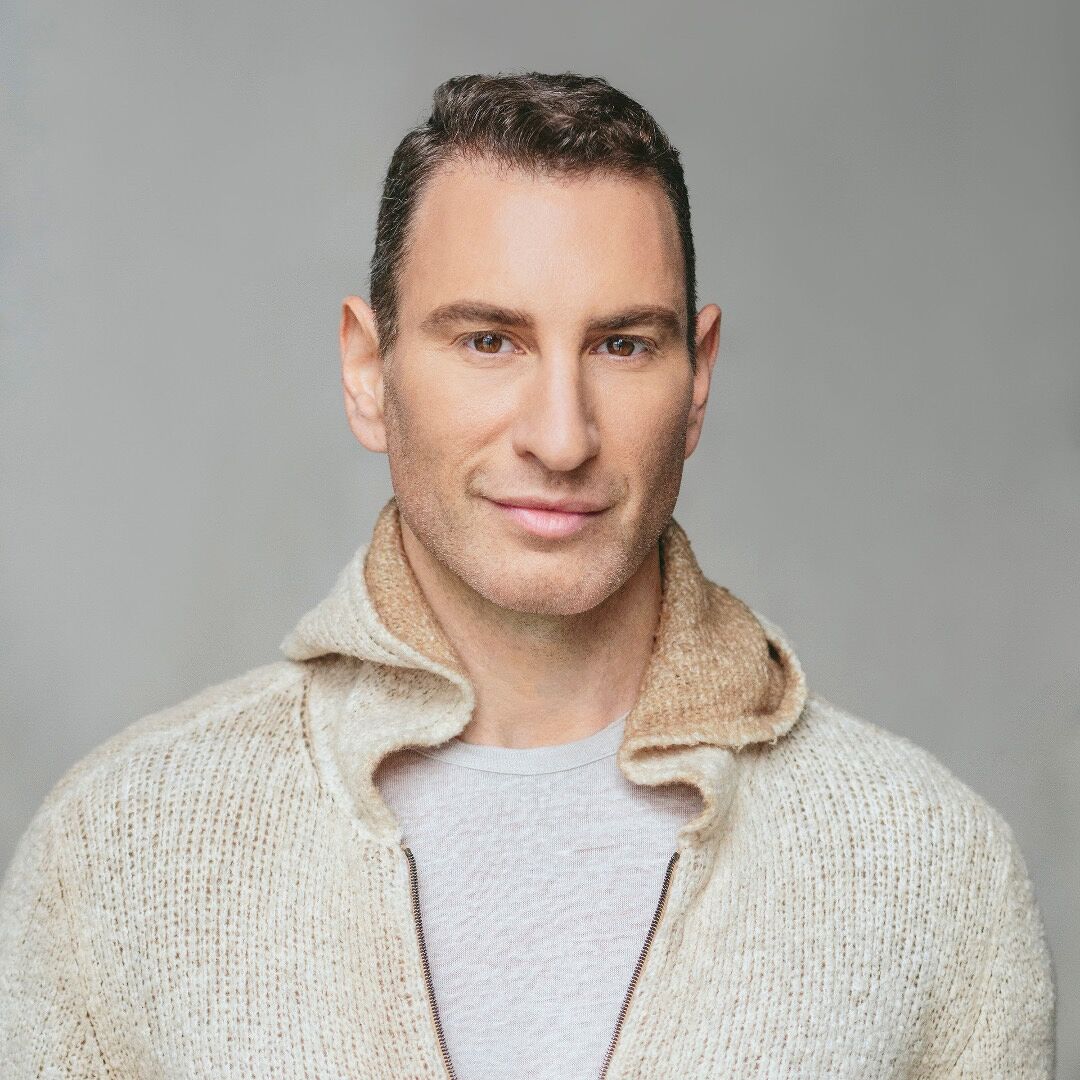 Scott Lyons (史考特·里昂)
Addicted to Drama: Healing Dependency on Crisis and Chaos in Yourself and Others
浮誇成癮: 我們該如何應對小題大作大驚小怪的人
類別 : 心理勵志
ISBN:978-0306925832
頁數 : 288
出版 : Hachette Go, 2023 年 5 月 2 日
版本 : 平裝版
內容介紹
我相信多多少少在公司、家裡或是朋友間都會出現講話反應很浮誇的人,而且很多時候明明就風平浪淨,這些drama queen就一定要把事情搞得很複雜。
大家有遇過小題大作、愛大驚小怪的家人、同事和朋友嗎? 你們又是怎樣去面對呢? 《浮誇成癮: 我們該如何應對小題大作大驚小怪的人》(Addicted to Drama: Healing Dependency on Crisis and Chaos in Yourself and Others)相信可以給大家另一種觀點來看這些人,說不定很多時候我們自己遇到一些事也變成了drama queen,需要找到方式調整自己。
心理學家和身心平衡專家史考特·里昂 (Scott Lyons)首次將浮誇成癮(drama addiction)視為一種真正的疾病,並提供策略辨識怎樣的小題大作大驚小怪算是一種心理疾病以及如何擺脫浮誇找回自我的方式。
你的生活中是否有人總是愛製造混亂或是享受混亂? 明明風平浪靜卻喜歡興風作浪沒事生事?
一般遇到這樣的人,我們傾向於評判他們,臉上露出惱怒或厭惡的表情應對,並給這種人貼上"drama queen"的標籤。但史考特·里昂 (Scott Lyons)博士指出這樣的人其實正在經歷深層心理、生理和社會綜合層面的影響,這些人其實是迷上了混亂帶給他們的快感。浮誇成癮者經常面臨極大的壓力,他們反應激烈誇張,因為這樣他們就能找到一種控制感和平衡感。通過研究和臨床患者的故事,史考特·里昂博士解構了浮誇成癮的原因:

*什麼是浮誇成癮,什麼不是
*浮誇成癮與其他人格障礙的關聯,如自戀和邊緣性人格障礙
*如何識別自己和他人是否浮誇成癮
*浮誇成癮造成的身體影響(如慣性疲勞、自身免疫失調、關節和肌肉疼痛以及其他疾病)
*我們如何應對浮誇和恢復的方式
憑藉同理心,史考特·里昂博士帶領讀者擺脫浮誇,勇於把脆弱的一面展現出來,在日常生活中找到快樂。
目錄
第一部 何謂浮誇成癮
第二部 什麼造成浮誇成癮
第三部 如何治療浮誇成癮

作者介紹
書評
The New York Times Book Review covered the book in their self-help roundup: "Are you someone who thrives on tumult and catastrophe? Who perks up at the first whiff of bad news? Read Scott Lyons's ADDICTED TO DRAMA: Healing Dependency on Crisis and Chaos in Yourself and Others and you'll see how these tendencies are holding you hostage."
An excerpt has run in Spirituality & Health.
Additionally a review has gone live in New York Post, and articles have run in Thrive Global, Forbes, First for Women, The Healthy, Kiplinger, Inc., and mindbodygreen along with interviews in the mindbodygreen podcast, Everything is the Best, Drama-Free Healthy Living, The Genius Life, and Cleaning Up the Mental Mess with more coverage to come!
The book was featured on The Next Big Idea Club's roundup, a quiz has gone live in The Healthy, and interviews have run on The Natural State, Mental Illness Happy Hour, and Grief Club podcasts.
The book received a starred review in Library Journal, noting the book as "a deeply felt, beautifully written account of intersectionality, personal responsibility, and growth" as well as inclusion in the Bake, Make, Grow, and Read Life + Style starred reviews roundup.
Dr. Scott Lyons has been quoted and ADDICTED TO DRAMA has been mentioned in Lifehacker, Bustle, Fast Company, Reader's Digest, Fortune, and Business Insider.
Additional coverage is forthcoming with a 4-6 page feature in The Telegraph, an excerpt on CNBC.com, an interview in ForbesWomen, a review in The New Scientist, and more!
Publishers Weekly ran a review, noting the book is
"underlaid with thorough psychological insight but remains eminently accessible, bolstered by relatable anecdotes and actionable advice. Readers will find this a thoughtful, practical entry."
Media:
Lifehacker, online article – 12/22
Bustle, online article– 1/23
Fast Company, online article – 2/2
Publishers Weekly , print/online review – 2/7
How to Talk to Girls, interview – 2/16
Reader's Digest, online article – 3/10
Fortune, online article – 3/10
Next Big Idea Club, roundup – 3/27
Library Journal, starred review – 4/1
Business Insider, online article – 4/3
The Natural State, interview – 4/5
Mental Illness Happy Hour, interview – 4/7
Grief Club with Addison Brasil, interview – 4/10
Library Journal, roundup – 4/13
The Healthy, quiz – 4/24
New York Post, roundup 4/28
mindbodygreen, article – 5/1
The mindbodygreen Podcast, interview – 5/1
First for Women, article – 5/2
The Healthy, article – 5/2
The Healthy, article – 5/2
Thrive Global, article – 5/2
Spirituality & Health, excerpt – 5/2
Drama-Free Healthy Living, interview – 5/2
ForbesWomen, online article – 5/2
Inc., article – 5/2
Everything is the Best, interview – 5/3
The Genius Life, interview – 5/3
New York Times Book Review, review – 5/4
Kiplinger, article – 5/4
Cleaning Up the Mental Mess, interview – 5/4

"Dr. Scott Lyon's new book Addicted to Drama compassionately unpacks the underlying dynamics that keep many of our relationships stuck in cycles of stress and chaos. Offering relatable examples and actionable steps, this book will help you break free of these patterns to create deeper and more authentic relationships."―Nicole LePera, The Holistic Psychologist, New York Times bestselling author of How To Do The Work
"Are you someone who thrives on tumult and catastrophe? Who perks up at the first whiff of bad news? Read Scott Lyons's Addicted to Drama and you'll see how these tendencies are holding you hostage."―New York Times Book Review
"One of our lifetime's most significant and silent endemics stems from jumping from one crisis to another and creating chaos to run from deeper pain, depleting our vital energy, resources, and time. Dr. Scott Lyons offers a step-by-step process to solve this draining dilemma and heal the underlying pain. Read, learn, heal and find safety away from drama--in yourself and from those who are addicted to it."―Peter A. Levine, PhD, author of Waking the Tiger, Healing Trauma, and In an Unspoken Voice
"Dr. Scott's new book guides readers through a compassionate journey of understanding how an addiction to DRAMA is playing out in our lives and being replicated on a mass scale. Dr. Scott shows us that there is hope, with a fresh perspective on healing trauma and liberating ourselves from crisis, chaos, and the addiction, the never-ending cycle of drama. Read this book to heal yourself and make a change in the world."―Justin Michael Williams, Grammy-nominated artist, author of Stay Woke: A Meditation Guide for the Rest of Us
"I highly recommend Addicted to Drama to anyone struggling with drama addiction or looking to improve their relationships and find greater peace and balance in their lives. Dr. Lyons' insights and guidance are invaluable and have the potential to transform the lives of readers."―Dianne Poole Heller, PhD, author of The Power of Attachment
"Addicted to Drama is an incredible resource of tools for transformation. Whether you're looking to find more peace and intimacy in your relationships, become more resilient and thrive under stress, or break free of cycles that keep you in pain and suffering, this is the book to help set you free."―Sheleana Aiyana, Rising Woman, author of Becoming The One
"Addicted to Drama is a must read for anyone caught up in this vicious circle. As the founder and president of Cancer Schmancer Movement, identifying dis-ease in one's life and gain the tools to distance yourself from unhealthy habits is the beginning of living your best life in optimal health. This journey we all begin at birth is a learning experience and a constant quest to become more refined, present and mindful."―Fran Drescher, actor, health activist, and author of Cancer Schmancer
"[An] illuminating debut...underlaid with thorough psychological insight but remains eminently accessible, bolstered by relatable anecdotes and actionable advice. Readers will find this a thoughtful, practical entry."―Publishers Weekly
海外授權
Arabic rights to Jarir Bookstore
Czech rights to Portal
Polish rights to DW Rebis
Russian rights to Eksmo
Spanish license to Planeta Mexico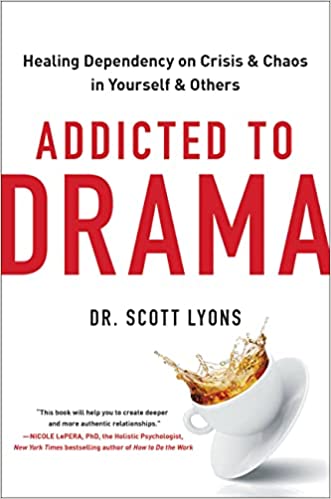 Addicted to Drama: Healing Dependency on Crisis and Chaos in Yourself and Others
浮誇成癮: 我們該如何應對小題大作大驚小怪的人