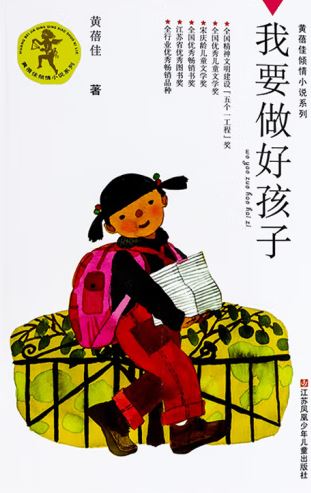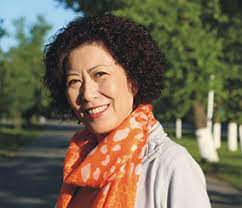 Huang Beijia (黃蓓佳)
I Want To Be Good
我要做好孩子
Category : Middle-Grade
ISBN:9787534616761
Pages : 254
Publication : Phoenix Juvenile and Children's Publishing Ltd
Publication : Paperback
Overview
Rights sold: France, Switzerland, South Korea, Vietnam, Japan, Russia, Tunisia, India, Britain, Pakistan.
Picked as a top Children's Book in Translation you should know about by International Committee of Children's Literature Association (ChLA), Huang Beija's I Want To Be Good was an instant classic and huge bestseller in China selling over 5 million copies since publication in 1996.
I Want To Be Good Written is a full-length novel inspired by the author's daughter. The heroine Ling is an average sort of kid: cheerful, kind and brave. In order to be a good kid to satisfy her parents and teachers, Ling tries really hard. Meanwhile, in order to keep the innocence and purity in her heart, Ling "struggles" really hard with her parents and teachers. Finally, Ling and her friends get ready for their middle school entrance exam. Full of rich artist plot and fluent language, the novel reflects the contemporary characteristics and rich life temperament and interest, which is not only vivid and touching, but also makes readers think deeply. The title has been adapted into a film, a TV series and for the stage.
"Ling is not a girl who is well-principled and lack of personality. Her unrestrained nature makes people impressed and the difficulties piled up in the growth can't prevent her from living out her own nature"-- Helen Wang, a famous children's Literature translator and the ChLA international committee.
"I Want To Be Good has encouraged a generation of young readers in China to be ambitious, resilient, and most importantly to be themselves! I hope the story of contemporary Chinese children will also be enjoyed by young readers and parents in the UK."-- Wang Yongbo, President of Phoenix Children and Juvenile Press China
"The heroine of this story is Ling and this is her last year before she and her friends take their exams to go up to middle school. The pressure of course pulse on because they has to be working for their exams. For all the same, they have an awful lot of fun. It's a book with lot of hearts and lot of loves and I thoroughly recommend. I really hope you enjoy reading it as much as I enjoyed translating it. "-- Nicky Harman, the translator of I Want To Be Good
Author(s)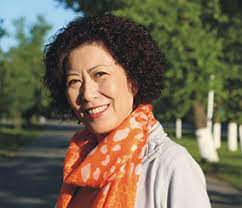 One of China's most important children's literature writers. In the world's most populous nation, her style, perceptiveness, and writing talent have all been put to work in painting a picture of the lives of Chinese children today. She was nominated for the Hans Christian Andersen Award 2020. In recent years, she has represented Chinese writers at the Korean Book fair, the Greek Book Fair and the Leipzig Book Fair. Huang Beijia was author of the month at the Leeds Centre for New Chinese Writing in Dec 2019/Jan 2020.