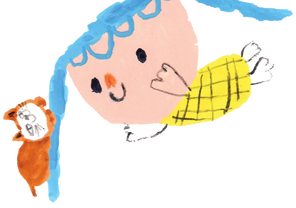 Hsiao-Chi Chang (張筱琦)
When I Was Waiting for My Mom
等媽媽來的時候
Category : Picture Books
ISBN:9789863383079
Pages : 24
Publication : The Eastern Publishing Co., Ltd., Mar. 5 2020
Format : Paperback
Overview
A blue elephant who is waiting for his mom to pick him up after school, when he is waiting, the imagination is a superpower to transfer the waiting time to wonderful time.
He helped the delivery guy send a package along the most dangerous Alligator Boulevard; He climbed trees with the cat and he got 6 fish…until he learned how to be a silent mountain, finally, his mom is here!
Author(s)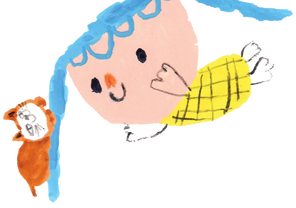 An illustrator who is currently based in Taipei, Taiwan. Her illustration style is whimsical and playful. She is often inspired by the humorous situations she encounters in daily life. What drives her to create is the desire to play and express emotions. A majority of her artworks are illustrated for children. She usually works with acrylic, watercolor, gouache, and Adobe Photoshop, but she is open to experimenting with all types of media. Her works have been recognized by Bologna Illustrators Exhibition in 2020, 3x3 Illustration Show in 2015, and more.
When I Was Waiting for My Mom
等媽媽來的時候