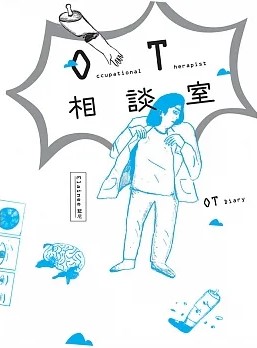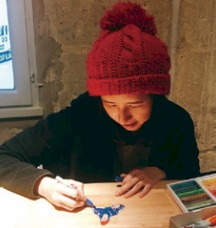 Elainee (藍尼)
OT Diary
OT相談室
Category : Graphic Novels
ISBN:9789869509077
Pages : 162
Publication : Slowork Publishing, Jan. 22 2020
Publication : Paperback
Overview
A comic about how to live an oddly beautiful life when facing disability. This collection of short stories by an occupational therapist guides us in redefining our "well-being".
Elainee is an occupational therapist treating a disabled man named Zhang Da. Her task is to help Zhang Da maintain everyday activities. To Elainee's surprise, in contrast to her apprehensive approach, Zhang Da deals with his condition in good humor. Zhang Da finds a way to control his body after a period of rehabilitation. With her wild imagination, Elainee pictures him as someone piloting a robot to confidently navigate the world.
In addition to successful cases like Zhang Da, the book recounts other stories that made Elainee feel anywhere between helpless and hopeful. Her monologue reveals the inner conflicts between the healthcare system and what she learned in school, as well as the regret Elainee feels when witnessing how a foreign caretaker takes better care of her father than she can.
Elainee's wild and childlike fantasy comics challenge our conceptions of medical science and help us define our own "well-being".
1 Volume (end)
170x230 mm
Black & White
Author(s)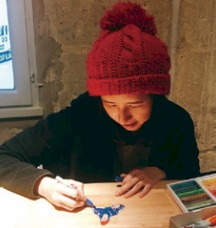 Illustrator, cartoonist, and artist. Holding a bachelor's degree in occupational therapy, she practiced in hospitals and clinics for more than five years. Elainee received a master's degree in printmaking from the Royal College of Art in London in 2017, and also resided in Angoulême, France for three months. She has independently published many personal works and is one of the founders of the independent comic magazine Bo_ing.