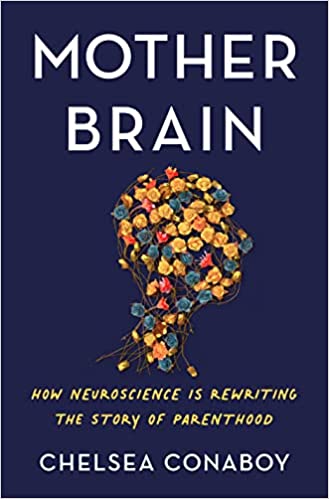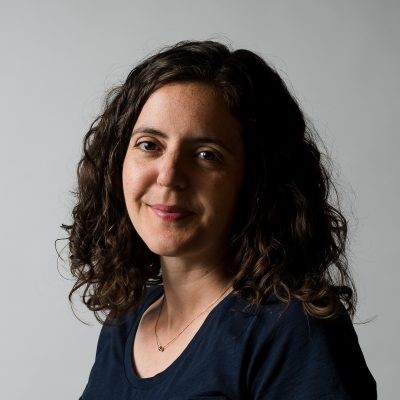 Chelsea Conaboy (雀兒喜·科納博伊 )
Mother Brain: How Neuroscience Is Rewriting the Story of Parenthood
成為媽媽改變的不只是人生,還有大腦!
類別 : 大眾科普
ISBN:978-1250762283
頁數 : 368
出版 : Henry Holt and Co. , 2022 年 9 月 13 日
版本 : 精裝版
內容介紹
David想介紹的書《成為媽媽改變的不只是人生,還有大腦!》(MOTHER BRAIN: How Neuroscience Is Rewriting the Story of Motherhood)David的客戶Henry Holt從2021年9月取得版權到現在已經賣了九國版權,而且多國都還是出版社競價搶得你死我活的。目前已授權英國 (Weidenfeld)、德國(Harper)、荷蘭(Ambo Anthos)、匈牙利(HVG)、義大利(Bompiani)、俄羅斯(Mann, Ivanov & Ferber)、塞爾維亞(Publik Praktikum)、西班牙(Urano)與土耳其(Kronik)。
David的小學同學Eva前幾年成為新手媽媽,嫁去美國的她成為母親後感覺變了一個人,她告訴David她的生活現在都圍繞在孩子身上,感覺不再有自己的時間能旅遊能讀書,她特別羨慕單身的David動不動出差或旅遊的生活。(謎之音:其實單身也有單身的孤獨啦...)
另外我也記得好多國外客戶成了媽媽以後有時會變得比較迷糊,工作的email有時會拼錯英文或是搞不清楚狀況,有時會自嘲生了寶寶後像是換了一個腦袋一樣,像是有了baby brain/mother brain。
其實我的小學同學Eva和我的國外客戶並沒有說錯,成為母親的她們,大腦經歷驚天動地的改變幫助他們保護寶寶(protective)、產生源源不絕的動力(motivation)來帶孩子以及對於很多生活上的瑣事變得更具彈性(flexibility)。只是很多時候一般人不明究理的汙名化了這些新手媽媽,只是表面的提到產後憂鬱症來描述新手媽媽常出現的心理狀態,殊不知這不是心理問題而是和大腦有關。
雀兒喜·科納博伊 (Chelsea Conaboy)在她的新書裡想寫的就是讓新手媽媽新手爸爸以及一般讀者去理解發生在新手母親大腦的變化。我覺得作者最棒的是她的文筆非常優美結合親身的故事帶入腦科學的研究。寫作大綱最前面她寫到當她的小兒子剛出生的前幾週她總是坐立難安,動不動就去檢查寶寶是不是還有在呼吸,用手機去查各種會影響寶寶健康的環境,像是牆的油漆會不會揮發有毒氣體等瘋狂的幻想,她動不動就去拖地打掃,但是又擔心打掃的灰塵會如影隨行的飛進寶寶的鼻子裡。作者的朋友告訴雀兒喜照顧新生寶寶的前幾個月是最辛苦的,當寶寶晚上睡的久一點安穩一點雀兒喜也會慢慢找回自己生活的節奏。但事實是,成為媽媽的雀兒喜人生不會和以前一樣了,她的大腦也面臨新的改變。當她透過科學研究發現許多她的焦慮、潔癖其實都是大腦在幫助她成為更好的母親,她學著不再懷著罪惡感,她也慢慢的透過理解自己大腦的改變去適應她成為新手媽媽的新身份與使命。
對這本《成為媽媽改變的不只是人生,還有大腦!》有興趣的編輯或版權歡迎和David索取書稿評估。
作者介紹
書評
"[Conaboy] deploys her journalistic skill to bring this complex subject to a readable level…Conaboy's book isn't a parenting manual but rather a work of pop science jam-packed with neurobiological research; it's both fascinating and surprisingly readable…Highly recommended."
―Library Journal, *starred review*

"[A]n engaging book debut…The author deftly translates scientific studies―by neurobiologists, anthropologists, primatologists, psychologists, and endocrinologists, among others―into accessible prose that speaks to needs and anxieties that many parents share."
―Kirkus Reviews

"I learned so much from Mother Brain―about neuroscience, yes. But also about pernicious mythmaking, and the vast chasm between the reductive, sexist lines we're sold about motherhood versus the science and stories of how families are actually made, how brains and hearts and bodies are transformed by pregnancy and parenthood. Chelsea Conaboy has written a generous, engaging, deeply researched book that will change the way you think about your own parents, your children, and yourself."
―Rebecca Traister, author of Good and Mad

"Mother Brain captivated me from page one. Chelsea Conaboy fearlessly pours herself into the silence surrounding the open secret of mothering and caregiving―how we are profoundly remade by it, in both beautiful and destabilizing ways."
―Angela Garbes, author of Essential Labor and Like a Mother

"Conaboy's fearlessly researched and deeply empathetic Mother Brain blew my mind, and I don't mean that just figuratively. Every page pruned away sexist, guilt-inducing assumptions about the 'maternal instinct,' wiring me up for new growth as a parent and a feminist. Even as Conaboy dissects complicated studies and points out what's still missing, there is so much wonder and hope (and humor!) here. If every new parent, boss, and lawmaker read this book, I swear, we would make a century of progress overnight."
―Lauren Smith Brody, author of The Fifth Trimester

"Part memoir, part scientific sleuthing, Mother Brain is storytelling at its very best. This book is deeply engrossing, not only because it untangles so many mysteries, but because it helps us reframe what we thought we already knew – about motherhood, about parenting, about ourselves. This book is a game-changer."
―Amy Ellis Nutt, Pulitzer Prize-winning journalist and author of The Teenage Brain and Becoming Nicole

"Chelsea Conaboy shines a bright light on the truth of parenthood, and the way it changes us. Mother Brain is a book about neuroscience―but it's also, ultimately, a book about the mysteries of the human heart: how we become ourselves, and how we are transformed by the mysteries of pregnancy, birth, and childrearing. A book for anyone raising a child, or who ever was one. Mother Brain is insightful, generous, and wise."
―Jennifer Finney Boylan, author of She's Not There: A Life in Two Genders and Good Boy

"Becoming a parent often comes with an influx of overwhelming feelings, and beliefs that result in guilt and shame. Conaboy dissects the research of what is truly going on inside our brains through storytelling to help us remove the unrealistic parenting expectations and get true support."
―Eve Rodsky, New York Times bestselling author of Fair Play and Find Your Unicorn Space

"Chelsea Conaboy's Mother Brain takes direct aim at the damaging and false narratives of morality and biology that have shaped our thinking about women and mothers for centuries. In a book that is both fascinating and relatable, Conaboy shows how emerging science is disrupting hide-bound notions of a 'maternal instinct.' A must-read not only for parents and caregivers, but for the policymakers and organizational leaders who have far to go to create the kind of world where caregivers can thrive."
―Brigid Schulte, New York Times bestselling author of Overwhelmed: Work, Love & Play When No One has the Time

"Mother Brain uses science to confirm a truth known to adoptive and other non-gestational parents: becoming a parent rewires our brains to love and care for children, just like biological parents. This physiological change anchors us to our children and makes space for society to see us as real parents. Thank you, Chelsea Conaboy, for including our mother brain in your tome about parenthood."
―Nefertiti Austin, author of Motherhood So White
海外授權
Sales: UK: Weidenfeld & Nicolson, Croatian/Leo Commerce, Dutch/Ambo/Anthos, German/HarperCollins, Hebrew/Matar, Hungarian/HVG Könyvek, Italian/Bompiani, Korean/Cocoon Books, Polish/Marginesy, Portuguese (in Brazil)/Companhia das Letras, Russian/Mann, Ivanov & Ferber, Serbian/Publik Praktikum, Slovenian/Umco, Spanish/Ediciones Urano, Turkish/Kronik.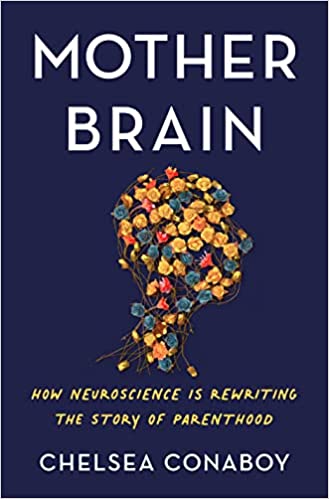 Mother Brain: How Neuroscience Is Rewriting the Story of Parenthood
成為媽媽改變的不只是人生,還有大腦!